PATRIOT'S PEN ESSAY CONTEST 2021 - 2022
Each year more than 165,400 students in grades 6-8 enter the VFW's Patriot's Pen youth essay contest for a chance to win their share of more than $1.4 million in state and national awards. Each first place state winner receives a minimum of $500 at the state level, and the national first place winner wins $5,000! Wyatt Perkins, a sixth grade homeschool student from Mayville, North Dakota, was named the 2020-2021 Patriot's Pen first place winner. Wyatt's speech on the theme, "What is Patriotism to Me?" won him a $5,000 award. The first-place winner from each (state) VFW Department wins a minimum scholarship of $1,000 and an all-expense-paid trip to Washington, D.C.
YOU TOO CAN WIN $5,000!
WHO CAN ENTER: The Patriot's Pen essay contest is open to students in grades 6-8 who are enrolled in a public, private or parochial middle school or home study program in the United States and its territories. Pictured below is our National VFW winner.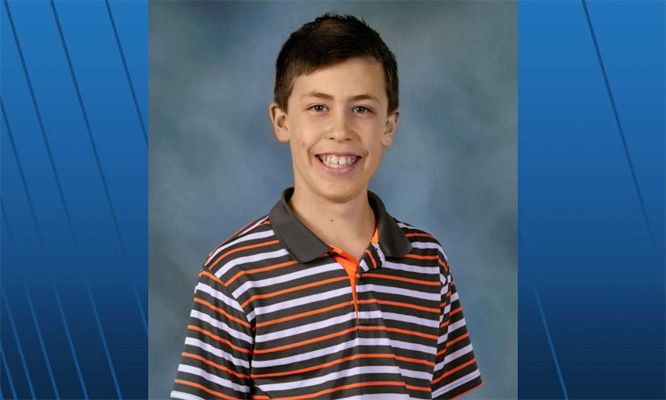 The 2020-2021 Patriot's Pen winner, Wyatt Perkins
Watch Wyatt deliver his winning essay. during the Watch the Parade of Winners streamed on facebook.
HOW TO ENTER THE PATRIOT'S PEN ESSAY CONTEST
Download and complete the 2021-2022 Patriot's Pen entry form and submit to the sponsoring post, VFW Post 423. Refer to "What Are the Rules?" on the Patriot's Pen entry form for details.
The 2021-22 theme is: How Can I Be a Good American?
About the 2020-2021 Local Patriot's Pen Winners
1st Place $250 Sarah Hamann, Homeschool
2nd Place $125 Minha K. Ashraf, Central Academy, Ann Arbor
3rd Place $75 Limar Ahmad, Central Academy, Ann Arbo
The 2021-2022 Contest Essay Prizes
1st Place $400
2nd Place $300
3rd Place $200
JUDGING CRITERIA
Originality is worth 30 points: Treatment of the theme should show imagination and human interest.
Content is worth 35 points: Clearly express your ideas in an organized manner. Fully develop your theme and use transitions to move smoothly from one idea to the other.
Delivery is worth 35 points: Speak in a clear and credible manner.
WHAT IS THE DEADLINE FOR MY ENTRY?
All entries are due at the VFW Post 423 NO LATER THAN midnight October 31, 2021. It is the responsibility of students to meet this deadline by submitting their entry to the Graf O'Hara VFW Post 423 by the deadline.
Nate Powell
Voice of Democracy & Patriot's Pen Chairman
Graf-O'Hara VFW Post 423
3230 S. Wagner Road
Ann Arbor, MI 48108
734-678-2444
powell@aaps.k12.mi.us