What is the VFW Auxiliary?
The VFW Auxiliary is an organization that partners and works closely with the VFW. The Auxiliary is made up of veteran family members who serve their communities along side their VFW counterparts. Many VFW Posts around Michigan host an auxiliary. To learn more about the VFW Auxiliary within Michigan, visit
vfwauxmi.org
Auxiliary at VFW Post 423 Ann Arbor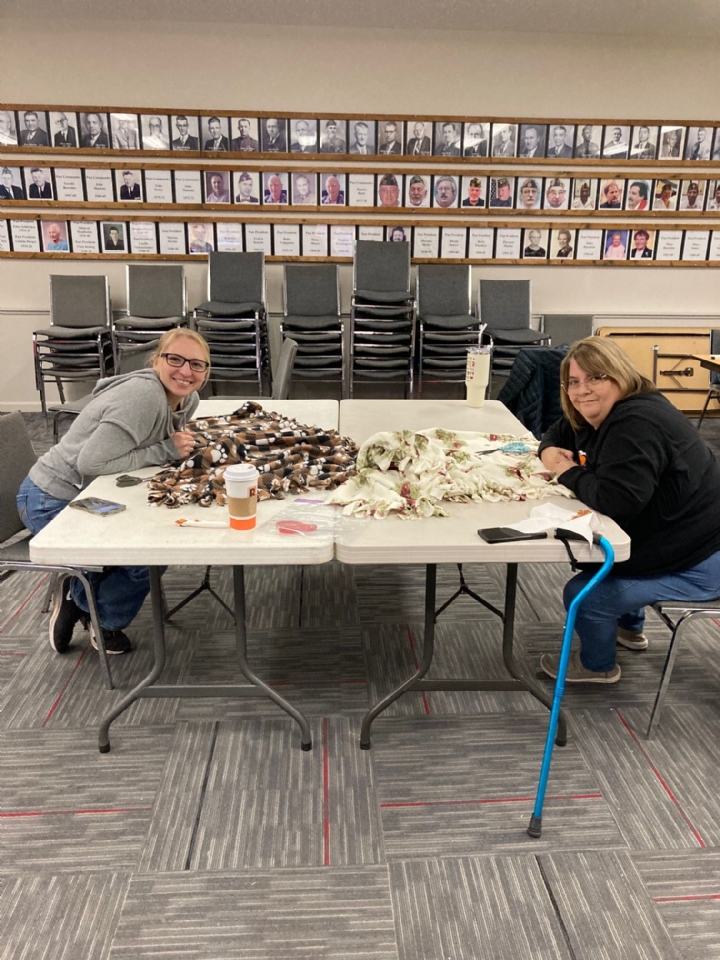 The VFW Post 423 Auxiliary meets monthly, and serves the Ann Arbor veteran and family community in multiple ways.
In 2023, the group has focused on donations. Every month, the Auxiliary gathers to pack snack bags, designed to comfort veterans at the Ann Arbor VA Medical Center. These bags provide food for veterans transitioning in between medical facilities, or are in need of sustenance for unexpected medical stays.
They also have made fleece blankets that are donated to veterans in hospice facilities.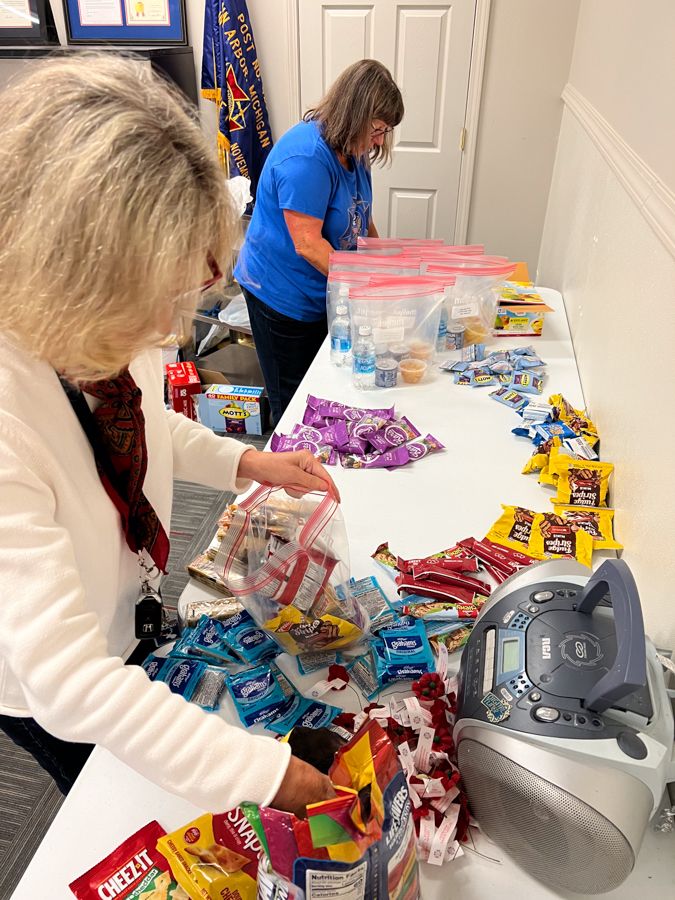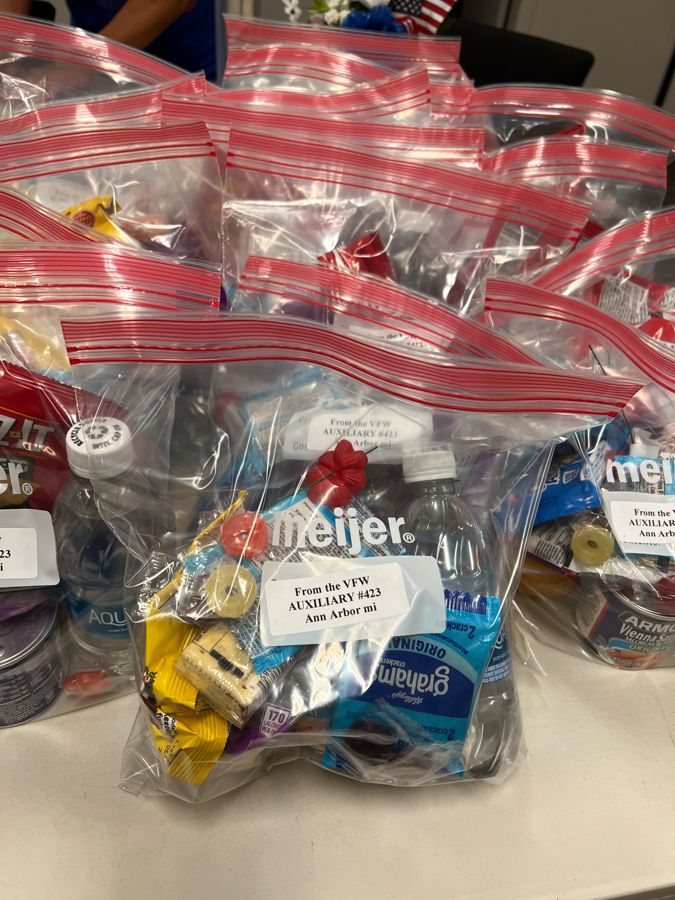 Contact Us
If you are interested in learning more, or would like to join the VFW Post 423 Auxiliary, contact the Post Auxiliary President Cathy London at 734-904-3894.