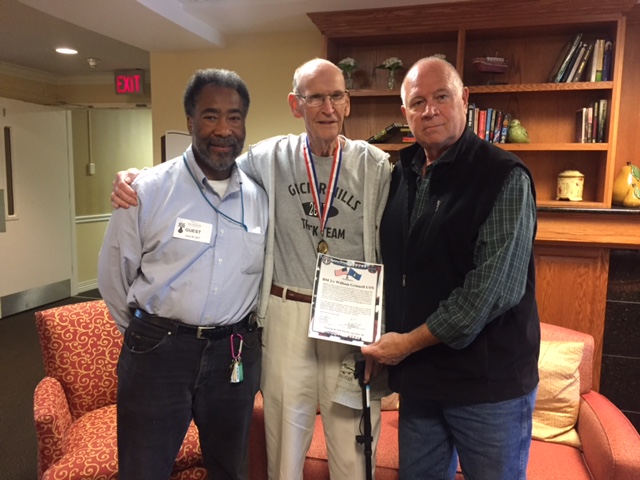 l-r Horace Fraizer WWII Navy Veteran William Grinnell and Milton Davis

Horace and I went to the Coffee & Chat program with the veterans at Glacier Hills. There were nine vets from the center whom we had coffee and visited with. Heard some good stories. Horace and I presented WWII Navy Veteran BM 2/c William Grinnell a certificate and medallion​ from the people of the Mariana Islands for his service in the Pacific Ocean.
Would like more of us to participate with these visits. They do enjoy our company. There are not many WWII Veterans left for us to thank for their service.